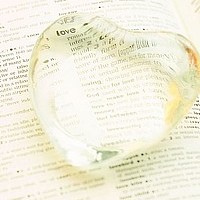 2012 - THE NEW YEAR BEGINS
Be reminded Of Life's Thoughts and Miracles From the Trails You've Already Blazed
The New Year is Heavenly Blessed
Enjoy Its Bounty...
From Biolight Medicine our thoughts to you...
Joyousness is a gift we accept, love is the way we are led. If there were no direction, we would drift toward love where natural balance is the start of all change.
So many make changes in the beginning of the newest year but this year is different. It is marked in time as the one that you will learn to truly love.
The Media tells us of love and how to love and what to love, but I believe that love will surface more this year in the true understanding of a soul love - not for just one to another or for a reason - but of itself. In this we will reach the depth that only a few have ever experienced enough to write about or describe. I feel it is going to be for everyone in all ways and not in one way or for only some.
I think it is because we have reached the whole, and that in thinking and knowing that we are all connected for the first time in a way that we can each describe, we will powerfully effect the righteousness of the planet.
The conscious upper thoughts that reduce illusions of less will dampen the ability to fault.
People will aspire to higher realms and because it feels so good many will follow. Generations have learned over the years that we've been lied to by the high masses. We found that sex sells falseness, sadness and ends in longing for harmony, completeness and lasting bonds. We learned that drugs and false highs do not compare to the light that shines within for free. We learned that Government cannot watch over us or protect us. We learned there is no watch dog on duty as medicine now can have side effects of death and can be advertised as good.
We have learned again that we are a powerful source called We The People, and that in this we can make good changes for our families and have control over our futures.
We have experienced it all. We are the boomers and we roar in a line of charge with the greatest of grace this year making appropriate changes. We take back our power as individuals that help each other. As community we are strong and get things done. No one is the head and no one is the tail. Together, motivated, we do what needs to be done and the outcome is to our highest and best good.
Sticky situations are tests for deciding differently about how YOU wish to experience life rather than just taking it as it comes. We have the collective power to change what is not good. It begins with better thinking and better thoughts and people like you and me speaking out and accepting ONLY what is right about what we chose to experience, and this is good.
Let us be the change in the world we want to see this year.
Many Blessings,
Barbara